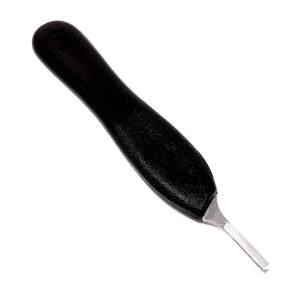 Deluxe Scalpel Handle #8, Stainless Steel tip with Plastic Handle-
Fits Size #60, #70 Scalpel Blades.
Length: 6.25" (approx).
Anti-glare coating. Product conforms to ISO 9001.
Manufactured from AISI 420 stainless steel. Corrosion Resistant.
High degree of precision and flexibility while conducting the clinical procedure.
Premium quality stainless steel with superior craftsmanship.