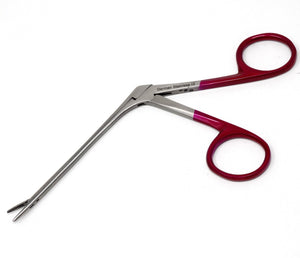 Alligator Ear Forceps are non-ratcheted, finger ring ENT forceps primarily used for manipulating and removing tissue from the ear canal or middle ear. They may also be used for packing during grafting procedures or as nasal forceps..
Made of Premium Grade Stainless Steel.


Serrated Jaws.


Colored Handle.


Blunt Tips
Please Note:
This Product is made for Utility, not for Medical use.
A2ZSCILAB is committed to providing the customer with the best source for value possible on the market.

A2Z SCILAB is a registered trademark protected by US Trademark Law.